Science & Engineering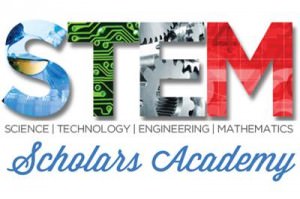 High School STEM Academy 2017
Join area high school students for a week of study and experimentation in various STEM fields such as Biology, Ecology, Computer Science, Engineering, Chemistry, Physics, and Math.
Learn more and apply now!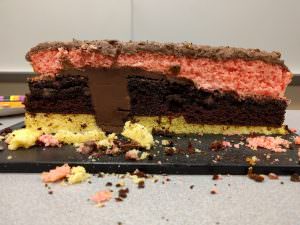 Geology Cake Makes Survey of Physical Science a fulfilling Class!

Dr. Kellogg makes learning both fun and tasty with his Geology Cake.  The sedimentary rock layer is made of icing and nuts.  The different cake and brownie layers represent sedimentary, metamorphic and igneous rock.  Note the intrusion of delicious fudge "lava".
Upcoming Events:
Worldwide Youth in Science and Engineering Competition

February 8, 2017 2 – 7 PM  ECC Gym
This competition is part of the national Worldwide Youth in Science and Engineering event.  Over 200 area high school students take tests which bridge the gap between high school and college material.  The top two schools and individuals in each category go on to the state sectional competition.  If you have a team or individual who would like to participate please contact Linda Arrington at 636-584-6677 or Linda.Arrington@eastcentral.edu, to reserve your spot now.
Earth Day Family Event

April 29, 2017     10 AM – 1 PM   ECC Union Campus   Donald Shook Student Center
Join ECC in celebrating Earth Day.  Many area organizations join us with activities for both children and adults.  Learn about Missouri's conservation efforts, plants and trees for our climate, animal species and saving energy.
Engineering Club Meeting – All majors are welcome
Attend one of the two meetings in HS 202:
Tuesday Jan. 24th at 12:30 or Wednesday Jan. 25th at 2 PM

We will be organizing our spring semester fundraiser and trip.  Please contact Linda Arrington at Linda.Arrington@eastcentral.edu for meeting minutes.
Summer

Stem Academy

‎‎ for HS students – June 19 – 23, 2017