Volunteer: Classroom Assistant
---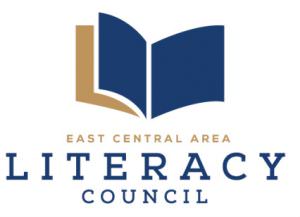 One of the more rewarding programs we offer is the Volunteer Classroom Assistant program. East Central College Adult Education and Literacy has partnered with two area literacy councils to recruit and train volunteers. Gateway Y-Literacy helps in Franklin and Gasconade Counties. The East Central Area Literacy Council helps in Phelps, Crawford, Osage and Maries Counties. Volunteers work in many areas including high school equivalency preparation, literacy (basic reading and writing skills), and English language acquisition. The volunteers work one on one or with small groups. The time required is once per week for a few hours though some do volunteer several days or evenings a week. Volunteer training is required before an assistant is placed in a class.
Requirements before being placed in a classroom include attending a volunteer training session and having a background check conducted.
Volunteers in the East Central College Adult Education and Literacy Program work in two different fields-High School Equivalency preparation and English Language Acquisition. All of our classroom assistants are volunteers. The expected commitment is for volunteers to come once each week for 2-3 hours.
AEL classes use classroom assistants depending on classroom needs:
Literacy:
Works with students who test below sixth grade level in at least one subject area. Some students are very low level. Others only have problems in one area. Certain students may have learning differences or special needs. Volunteer training covers specific techniques and materials for working with these students. Further assistance and materials are available from the Volunteer Coordinator.
High School Equivalency: 
Assists the teacher by providing one-on-one assistance with any student that needs extra help. Volunteers may work with small groups on topics that frequently give problems, such as fractions or punctuation. The volunteer can select the subject area(s) he/she is most comfortable instructing.
The English Language program also uses two types of tutors, general ELA and citizenship tutors:
English Language Acquisition:
Frequently leads small conversation groups or has one-on-one conversations. Topics and questions may be provided by the teacher. Volunteers may also work one-on-one or in small groups teaching reading, writing, or grammar, especially in lower levels.
Citizenship:
Helps students prepare for their citizenship interview. Requires 1 ½ extra hours of training in the naturalization process. ELA volunteers do not need to speak another language.
The next volunteer training sessions have not been scheduled for the end of February and beginning of March. If you would like to be contacted with more specific information, please complete the form below. Training is usually held at the following locations.
Rolla, S&T Technology Center, 900 Innovation Dr., Room 403
Union, East Central College Training Center, 1964 Prairie Dell Rd., Conference Room B
Our class sites are in the following communities: Cuba, Hermann, Montgomery City, Owensville, Pacific, Rolla, St. Clair, St. James, Sullivan, Union and Washington
If you are interested in becoming a volunteer tutor with the East Central Area Literacy Council, please call Pam Kaiser at (636) 584-6915 or call (844) ECC-4AEL (844-322-4235). You can also send an email with the following information to volunteer@ecaliteracy.org.