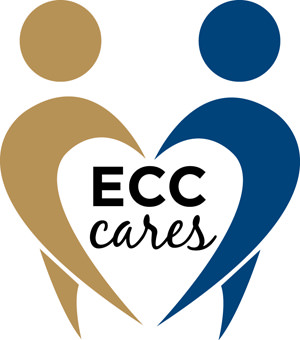 ECC Cares is a resource for students and staff to help protect the health and safety of our community. At East Central College, we know maintaining a safe, welcoming environment allows students to focus on their education and get the most out of their time at the college.
How can ECC Cares help?
ECC Cares is designed to reach out to students who seem to be hurting or struggling. It's about lending a helping hand and intervening when potential red flag behaviors are identified. Reporting the issues of concern can assist us in connecting students with the appropriate resources.
Help us keep our students and campus safe. Inform ECC Cares of any incident you see here:
The reports are completely anonymous and confidential. Based on what ECC Cares discovers, struggling students will have the option to receive free counseling. In some cases, no response may be necessary, or an immediate intervention might be called for.
What should I report to ECC Cares?