The Union Testing Center
---

The Union Testing Center
---
Our Mission
The mission of the East Central College Testing Center is to be a leading provider of collegiate and community testing services by maintaining a secure facility, skilled and courteous employees, and a positive working relationship with students, faculty, and the public. The Testing Center adheres to the NCTA Professional Standards and Guidelines.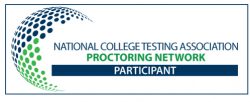 Testing Center Resources
Appointments for ECC exams are not required at the Union Testing Center.
Fall 23 Hours
August 21st-December 12th
Mondays – Thursdays:  7:30 a.m. – 6:30 p.m.
Fridays:  7:30 a.m. – 2:00 p.m.
Saturdays – Sundays:  Closed
Test administration stops one hour before close every day, no exceptions.
Sun
Mon
Tue
Wed
Thu
Fri
Sat