The Testing Center
---
  Face masks are required in all ECC buildings.
Our Mission
The mission of the East Central College Testing Center is to be a leading provider of collegiate and community testing services by maintaining a secure facility, skilled and courteous employees, and a positive working relationship with students, faculty, and the public. The Testing Center adheres to the NCTA Professional Standards and Guidelines.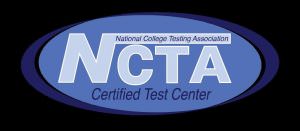 Prior to taking your exam, please familiarize yourself with the following:
Testing Center Prohibited Items and Activities
Fall 2021 Hours
August 23rd-December 16th
Monday – Thursday:  7:30 a.m. – 7:30 p.m.
Friday:  7:30 a.m. – 2:00 p.m.
Saturday – Sunday:  Closed
Test administration stops one hour before close every day, no exceptions.
Exceptions to Operating Hours
CLOSED
November 24th-26th-Thanksgiving Break
How to Find Us
The Testing Center is located on the ground floor of Buesher Hall (building #4 on campus maps), between the Learning Center and the Library.  Stop by the check-in desk, or call or email with questions or concerns.  You can reach us by phone at (636) 584-6550 or (636) 584-6124, and by email at uniontc@eastcentral.edu.  We look forward to assisting you with your testing needs.