Congratulations on taking the first step towards your educational goals! Here is some important information to help you understand our program goals and potential outcomes.
Because every student has different needs it is impossible to give a timeline of when one will finish the class. The amount of time and effort put into the program and the starting skill levels determine when an individual is ready to take the HiSET test. To make significant gains toward getting a high school equivalency diploma, it is important to attend class each session.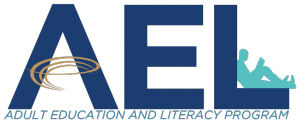 There is no cost associated with our program. The AEL program is free to everyone.  When you are ready to take the HISET test, there is a cost associated with it. We do not administer the test to you; we only prepare you to take the test.
Orientation Dates
All classes require an 8 hour orientation during which class requirements will be discussed and testing assessments will be given. New students must attend one of the following orientation days prior to beginning classes. A 45 minute lunch break will be provided. Students are encouraged to bring a sack lunch, snack, and a beverage. Vending machines are not available at every location.
Union (8:30 a.m.)
East Central College
1964 Prairie Dell Rd.
Union, MO 63084
Rolla (8:30 a.m.)
Missouri Job Center
706 S. Bishop Ave.
Rolla, MO 65401
Owensville (8:30 a.m.)
First Baptist Church
112 W Lincoln
Owensville, MO 65066
Friday, August 10
Saturday, August 11
Saturday, September 8
Friday, September 7
Tuesday, September 11
Friday, September 14
Saturday, September 15
Saturday, October 6
Friday, October 5
Tuesday, October 2
Friday, October 12
Saturday, October 13
Saturday, November 3
Friday, November 2
Tuesday, November 6
Friday, November 9
Saturday, November 10
Friday, November 30
Saturday, December 1
Saturday, December 8
Friday, December 7
Tuesday, December 4
You can submit your information to register online by filling out the form at the bottom of the page or call us at 844-322-4235 (844-ECC-4AEL), 636-584-6533.
*Effective August 28, 2009, Missouri law requires that 16 year old students seeking admission to an AEL class verify completion of 16 units of high school credit. An official transcript indicating completion of 16 units of high school credit must be furnished at enrollment.