Orientation Dates for College and Career Readiness Classes
---
Welcome to the College and Career Readiness program. It's about more than just finishing your high school education; we also want to prepare you for your next step. Please register using the form below.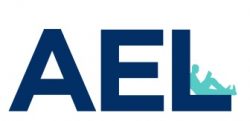 There is no cost associated with our program. The AEL program is free to everyone.  When you are ready to take the HiSET test, there is a cost associated with it. We do not administer the test to you; we only prepare you to take the test.
Because every student has different needs it is impossible to give a timeline of when one will finish the class. The amount of time and effort put into the program and the starting skill levels determine when an individual is ready to take the HiSET test. To make significant gains toward getting a high school equivalency diploma, it is important to attend class each session.
Orientation Dates
All classes require an orientation during which class requirements will be discussed. Assessments will be scheduled by appointment and should be completed before beginning classes.
Before you begin classes you must first complete an orientation along with TABE assessments. The TABE assessments identify which skills you have mastered and what still needs to be learned to reach your goal. This will save you time in the classroom so that you do not have to study 100% of the skills needed, just those you have not mastered.
Please submit your information to register online by filling out the form or call us at 844-322-4235 (844-ECC-4AEL), or 636-584-6533. Once you fill out the form, we will call you or send you an email response to schedule your orientation.

*Effective August 28, 2009, Missouri law requires that 16-year-old students seeking admission to an AEL class verify completion of 16 units of high school credit. An official transcript indicating completion of 16 units of high school credit must be furnished at enrollment.
You can register for the orientation on one of the following dates at either 10 a.m., 1 p.m., or 6 p.m.  These sessions will meet via Zoom.us, which is available as an app on your phone or on a laptop/PC.
Wednesday, August 23
Wednesday, September 13
Wednesday, October 4
Wednesday, October 25
Thursday, November 16