College Hires Executive Director of Center for Workforce Development
East Central College hired Todd Tracy, the Economic Development Executive Director for Jefferson County, to be the College's new Executive Director of the Center for Workforce Development (CWD).
Tracy has been working in Jefferson County since 2019 and played a crucial role earlier this y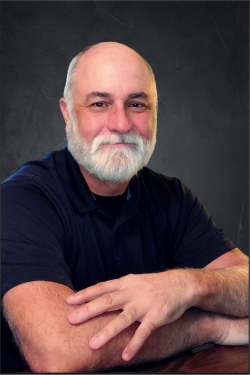 ear in bringing a new manufacturing facility, James Hardie Building Products Inc., to Jefferson County. The new facility will create nearly 240 new high-paying jobs in the region.
According to Tracy, the CWD's role in improving and growing the local business and industry aligns closely with his professional experience.
"ECC's Center for Workforce Development has done a phenomenal job serving the local business and industry's workforce training needs," he said. "As this is where my passion lies, having the opportunity to lead the CWD was a natural fit for me."
Tracy's position will lead and manage the workforce development programs of ECC, including job training services and programs. Tracy and the CWD team will work with businesses to keep them competitive in a global economy.
"The ECC administration engages workforce education as a pillar of economic development and I'm looking forward to the challenges of expanding that notion," Tracy said.
Tracy was hired Dec. 12 following the recommendation of a search committee for a new full-time Executive Director of the CWD. He will begin at the college Jan. 3, 2023.
The College's CWD is housed in the Business and Industry Center in Union.
From 2003-09, Tracy was the Director of the Illinois Small Business Development & International Trade Center at Kaskaskia College, a community college located in Centralia, Ill.
"I have been actively exploring an opportunity to rejoin the community college environment since moving to Missouri three years ago, and I'm very excited to bring my experiences to ECC," he said.
Todd received his Bachelor of Science in Business Management from Southern Illinois University-Carbondale.
He took his first position in economic development at Southeastern IL Regional Planning where he worked from 1994 -1999.
To learn more about ECC's Center for Workforce Development, visit www.eastcentral.edu/cwd/.