ECC Grad Helping COVID-19 Patients in New York City
An East Central College graduate signed on to help patients in New York City — the new epicenter of the COVID-19 pandemic in the United States.
Chris Barnes, a critical care travel nurse, enlisted to be part of the team of medical professionals treating patients in New York City.
He graduated from ECC's nursing program in 2012. He then transferred to the University of Missouri-Columbia where he earned a Bachelor of Science in nursing.
Barnes originally is from Pacific, Missouri. He has been living in Austin, Texas the past few years.
He arrived in Queens, a borough of New York City, which has an estimated 123,000 known COVID-19 cases.
Barnes noted that he is impressed by the number of nurses and doctors from other parts of the country who have traveled to New York to help their health care peers.
"I wish you could be a fly on the wall to meet the brave people coming in to help," he said. "Despite it being such a scary situation, this is arguably one of the most loving situations I've seen collectively from humans first handed."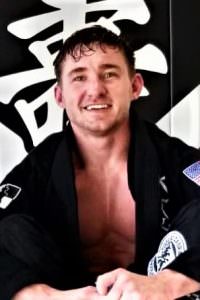 Barnes recently shared with his friends on social media why he thought it was important to help.
"We have arrived to help minimize the death rate here while attempting to reduce the trauma impacting the survivors and their loved ones despite the very scarce resources given," he wrote.
He's impressed by the sacrifices made by those who've joined the front lines of the COVID-19 pandemic.
"I'm witnessing hundreds of our country's most fearless CNAs, LPNs, RNs, PAs, NPs, CRNAs, and MDs coming together, leaving their family's and slowly trickling in the lobby doors one at a time to help these desperate people," Barnes wrote. "People with various backgrounds, who talk different, look different, have different values and possess different belief systems."
According to Barnes, he and other medical professionals will work between 84-100 hours a week for many weeks to come.
He said that the pandemic is not only impacting the sick and health care workers, but it has affected everyone in the U.S.
"Everyone is hurting in some fashion whether it be financially, emotionally, physically or spiritually," Barnes said.
"You have to do your part at home too," he added. "Stop procrastinating and complaining. Find a way to be "the light" from your own window."
In closing, Barnes urged his friends and family to be open-minded and kind to each other.
"The information of what we know in regards to COVID19, the economy, international affairs, etc. has been, and will continue to, change on a daily basis," he said.
"Listen more than you speak. You do not need to believe everything you hear or read. You also don't need to disagree with everything you hear or read," Barnes commented.  "Please be as unbiased as possible during this time before forming an opinion and attempting to spread knowledge."