ECC Instructor Interviewed about Car Insurance
Lisa Hanneken, coordinator and assistant professor of the business and accounting programs at East Central College, recently was featured in the "Ask the Experts" section of a WalletHub.com article focusing on car insurance in Missouri.
In the article, WalletHub stated that the best insurance companies in Missouri have high customer satisfaction, streamlined claims processing and helpful policy management tools. WalletHub rated insurance companies based on user ratings on the WalletHub site.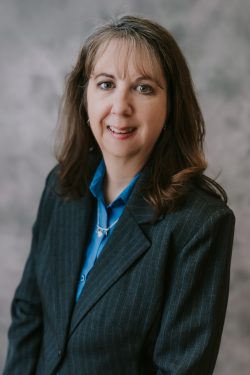 Hanneken was asked in the interview why car insurance laws are different from state to state.
"The main reason the law and regulations tend to differ is that typically each state has its own regulatory agency," she answered. "This means each state will oversee the insurance industry for their state and may be involved in the legal process of lawmaking or regulatory rules."
Hanneken also was asked to list the most important things to look for when shopping for car insurance.
"As someone who has previously worked in the insurance industry, it is one area I carefully research and check into the details because I have seen people who were totally blindsided after a claim," she said. "Everyone needs to spend the time to ensure they understand what coverage may be required by law, as well as what the policy they are considering really covers to avoid surprises later."
Hanneken also provided factors to consider when looking for car insurance. To read those factors and the full article, visit here. https://wallethub.com/car-insurance/missouri#lisa_hanneken