Spring Payment Deadline Extended
To assist students who have been impacted by the recent flooding in the area, East Central College will extend the payment deadline for individuals enrolling for the 2016 spring semester.
"While the flood waters have receded, the difficult recovery work is just under way," stated ECC President Jon Bauer.  "We don't want this unforeseen situation to affect the ability of current or new students to attend class.  In an effort to ease some of the financial burden, we will extend the tuition and fee payment deadline to May 6 for all students at all locations."
Anyone with questions should contact the Student Service Center at 636-584-6588.
Employees Encouraged to Assist in Flood Clean Up
Bauer noted that the communities affected by flooding are those where ECC students and employees live.  "As a community partner, the college can play a role in helping residents and businesses get back on their feet," he said.
"We are encouraging employees to participate in the cleanup," said Bauer.  "While the Union campus was not flooded, our community has suffered from this historic event.  This is an opportunity for our employees and students to give back to the community that has been so supportive of us."
Teams of 5-10 people are needed this week. Volunteers should have a current tetanus vaccination and be prepared with work clothes, boots, and gloves.  Individuals or   clubs interested in helping should email: jon.bauer@eastcentral.edu and more details will be provided. ECC is working with the Union Community Development Department, which is coordinating the volunteer efforts.
Individuals without a current tetanus vaccination can obtain that at the Franklin County Health Department Monday-Friday from 8 a.m. to 4:30 p.m.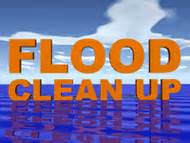 STUDENTS – PLEASE NOTE 
Students who have been impacted by flooding in the  area should email
jon.bauer@eastcentral.edu
.  Information will be forwarded to the appropriate staff to provide assistance.