International Education Week Guest Speaker in Filipino American Artist
A Filipino American artist living in St. Louis will be the guest speaker Tuesday, Nov. 15, for International Education Week.
Ria Unson will present on "Filipinos at the 1904 World's Fair: A Legacy of Race and Empire" at 3 p.m. In Hansen Hall 286 lecture hall. This presentation is open to the public.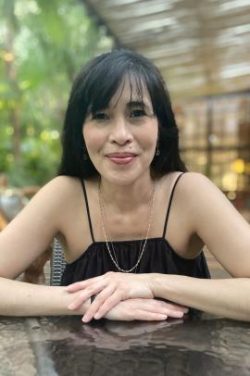 Unson was born in the Philippines and emigrated to the U.S. at age 13. Unbeknownst to her, Ria's great grandfather was brought to the 1904 World's Fair in St. Louis after the American colonization of the Philippines.
By sheer coincidence (or destiny) she moved to the historic neighborhood that once housed the Philippine Exhibit at the fair. Her work explores the continuing legacies of imperialism on identity, migration, and culture. Unson's art will be in the permanent collection of the History Museum for the 120th anniversary of the Fair.
One of the most popular attractions at the 1904 World's Fair was the Philippine Exhibit, a 47-acre site that for nine months became home to over 1,000 people on display.
Unson traces the legacy of the fair as a descendant of, her great grandfather, one of those people.
Through this presentation, attendees will learn about how the image of Filipinos constructed at the fair was a method used to gain support for American imperialism and to domesticate the immigrant workers of St. Louis.