Soccer Ends Season With Loss in Region 16 Championship
East Central soccer ended the season with a 4-3 loss to Jefferson College in the championship match of the NJCAA Region 16 tournament Saturday (October 31).  The Falcons got on the board early with two quick goals but Jefferson came back and tied the game before the half.   The Vikings kept the momentum going to start the second half pulling ahead 3-2, but Coach Kean Barclay's team came back to tie things up.  Jefferson scored the go-ahead goal late in the second half and held on for the win.
ECC ends the 2015 campaign with a record of 16-4-1, three of the losses being to Jefferson.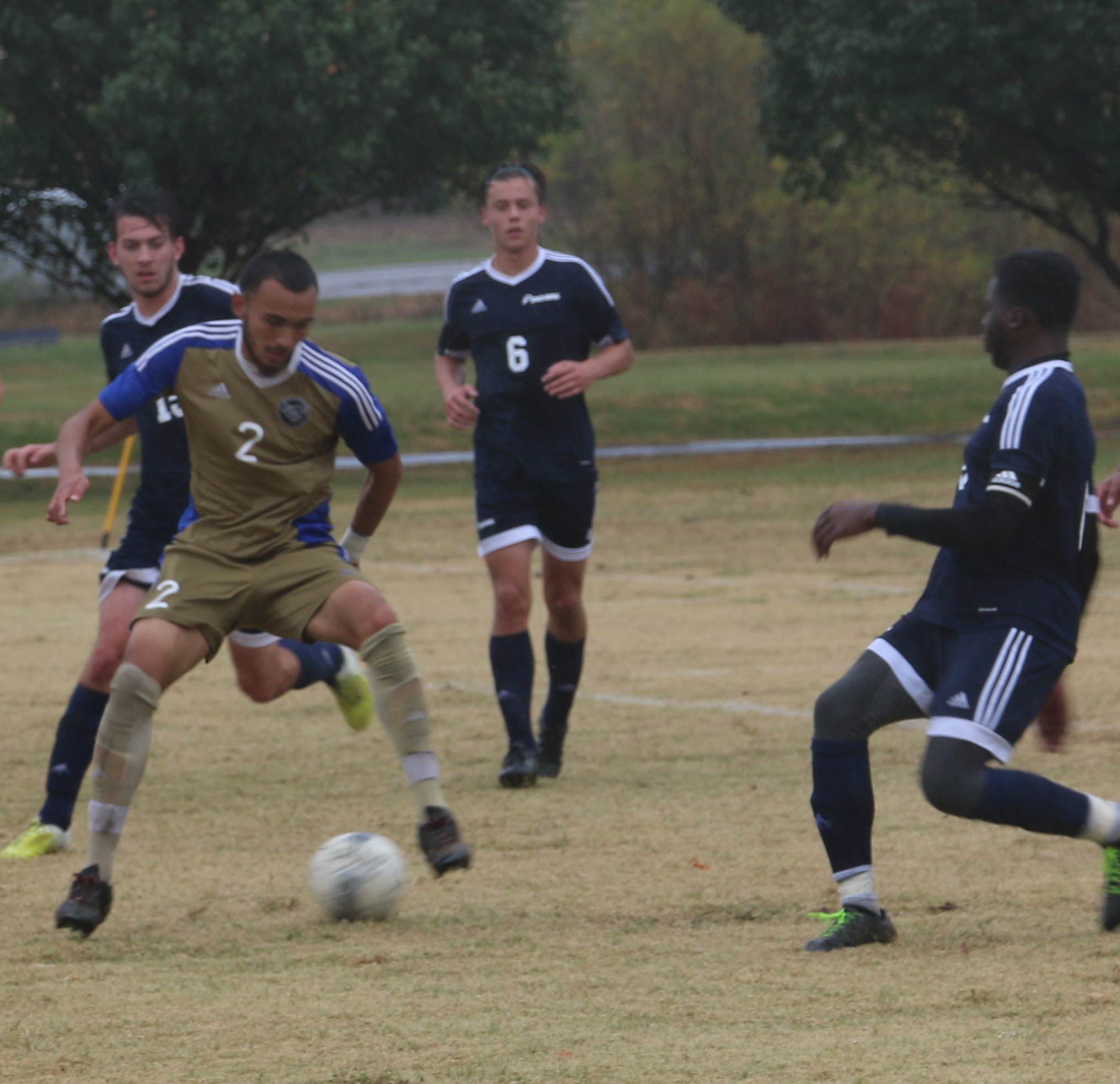 ECC's Joe Drake scored the first goal in the Region 16 semi-final match played October 27 at East Central.