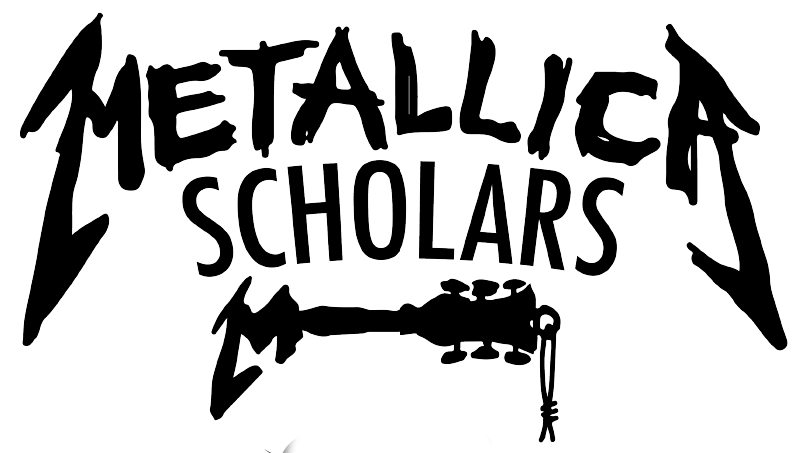 Metallica Scholars Initiative
East Central College has been selected as one of 10 community colleges in the country to receive a $100,000 grant from the iconic heavy metal band Metallica. Through their foundation, All Within My Hands, the "Metallica Scholars Initiative" funds scholarships for Advanced Manufacturing programs at ECC.
Metallica Scholars Initiative students will be trained in one of the following Advanced Manufacturing programs:
Graduates of these programs are in a strategic position to quickly enter the workforce to achieve competitive wages and benefits.
Short Term. More Pay. Gain Skills.
The training programs were selected specifically for students to gain workplace skills in a short amount of time.
Do I qualify for a scholarship through the Metallica Scholars Initiative?
A student must show the following:
Display financial need
Student must have completed a high school diploma/high school equivalency exam
Student must show interest in an Advanced Manufacturing career through ECC programs in Welding, Heating and Air Conditioning, Industrial Engineering Technology and Precision Machining.
Are you new to ECC?
For more information on how to take advantage of the Metallica Scholars Initiative, contact Kathy Luther at kathy.luther@eastcentral.edu or 636-584-6573.
Scholarship Recipients
---
More than $96,000 in scholarship has been awarded to students in the 2022 fall and 2023 spring semester.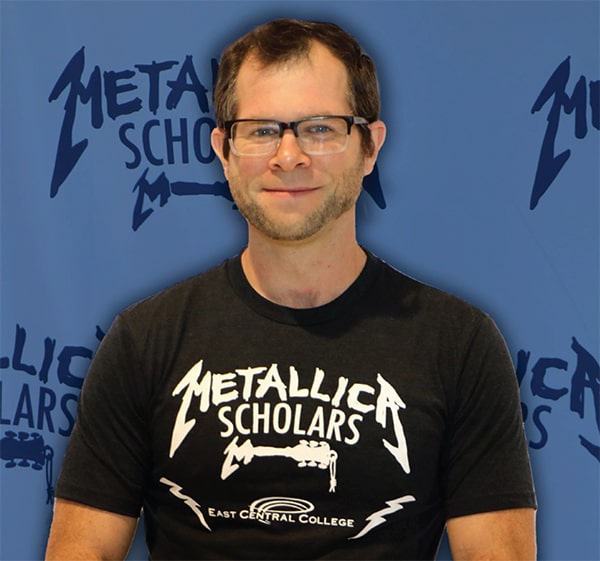 Brandon Clinkinbeard
Industrial Engineering Technology
I sincerely appreciate the help in making it possible to better myself and be able to care of my family. I've been avoiding returning to school for years because I was afraid to stop working full-time, and then struggle to support my family.
I had an opportunity to reduce my work hours and return to school to further my education. It helped cover our rent because I'm not able to work as much going to school fulltime. It was immensely helpful.
I also wanted to show my kids you're never too old to go back to school, and get the education you need to better support yourself and your loved ones.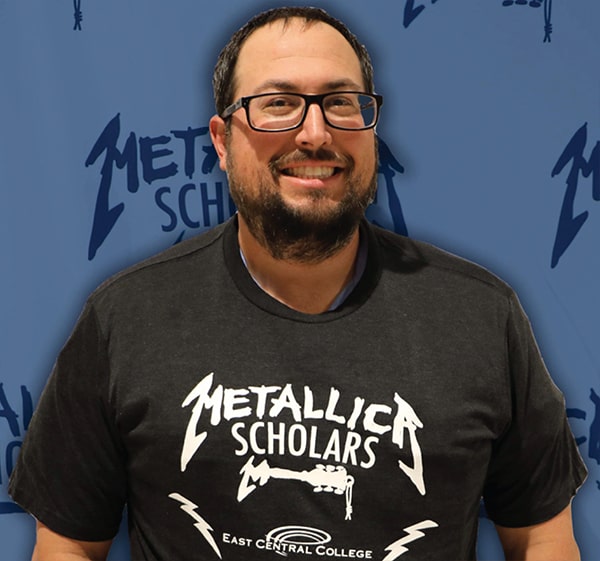 Calvin Tyre
Heating, Ventilation and Air-Conditioning
I am paying for this class out of pocket. I currently work a full-time job and a part-time job, plus I am a full-time student and I have a family.
The scholarship helps with the financial struggles while I am in the program. I am a maintenance supervisor at a prison, and last June I was placed over the HVAC department. I knew a little about HVAC but far from what I consider to be a HVAC tech — so I bet on myself to see what opportunities this brings.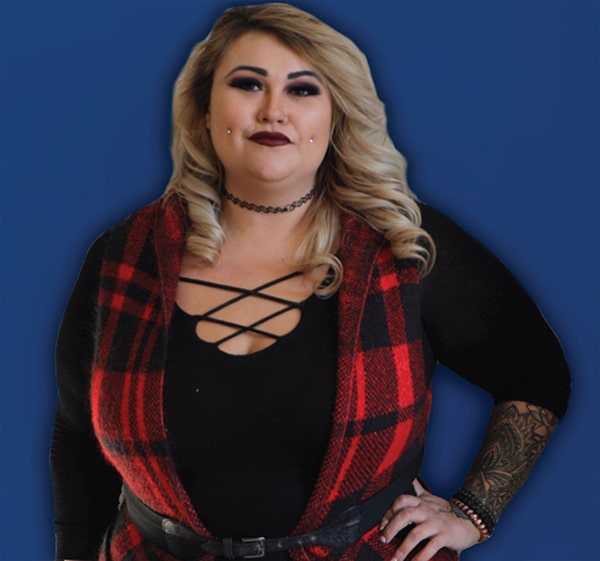 Erica Stockell
Welding
Being a single mom with four kids, any bit of money can really help. It has taken a weight off of my shoulders knowing that people out there care.
As a first-generation college student, I want to show my children that you can get more out of life with an education. I want to be an example that this is the way to go about it.
It is really an honor to have a scholarship from Metallica — If I were to meet them, I'd say, 'Thank you so much for this opportunity! I am really blessed and honored that you are sponsoring me and gave me this scholarship.'
Videos and St. Louis Television Profiles
---