New Rolla Facility
---
The new comprehensive ECC Rolla facility will house the current ECC Rolla academic programs, departments and services with plans to offer new and additional programs.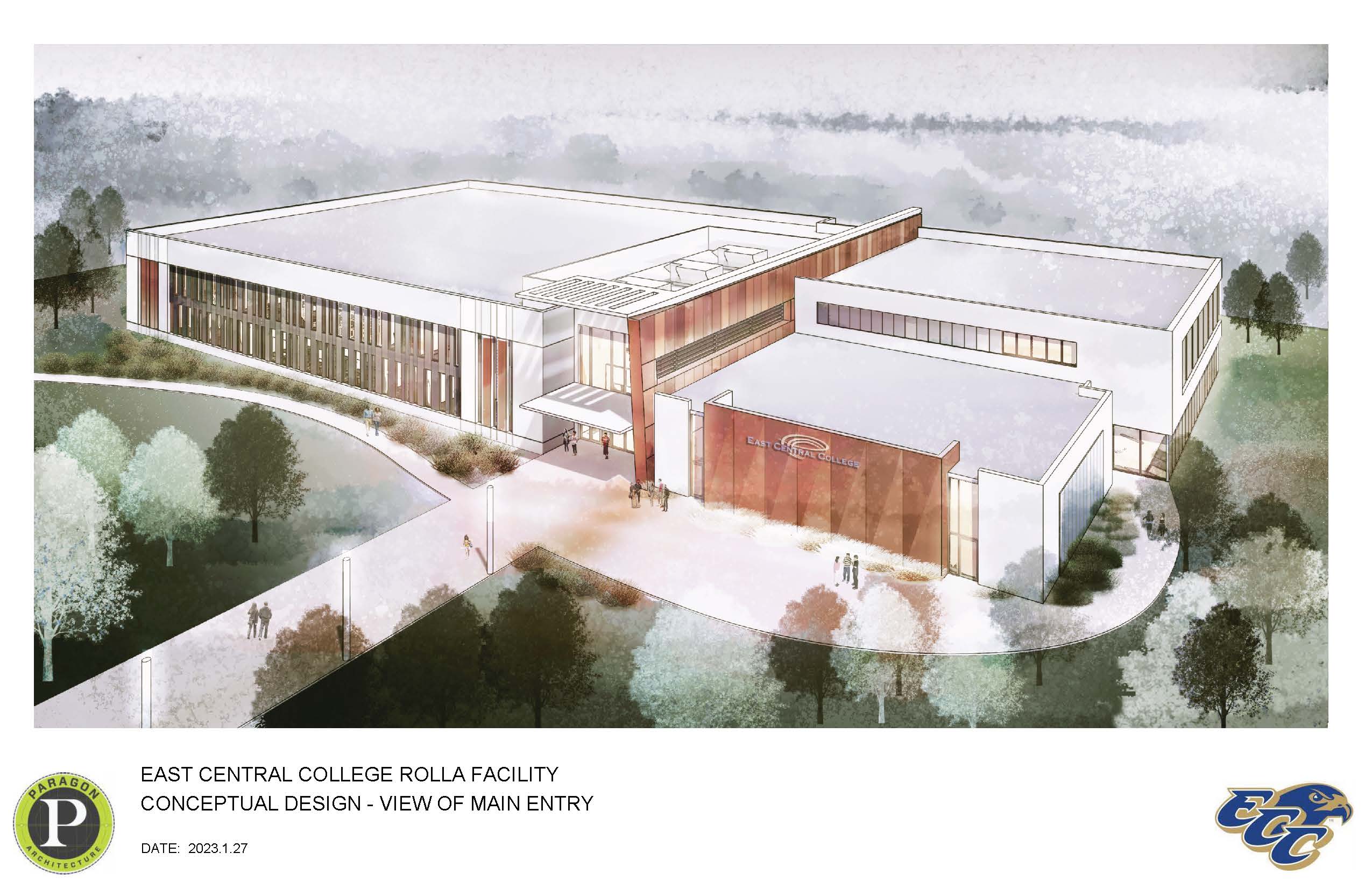 The new facility is expected to be 50,000-75,000 square feet in size.
Facility Funding: 
Estimated final cost ranges from $25-$35 million
The $16 million in state and federal funding is committed to the new facility.
$13 million: State of Missouri ARPA Funds
$3 million: Federal earmark – Health and Human Services department funding toward a Health Sciences Academy at the new facility.
Facility Timeline: (Dates Estimated)
January 2024: Final Building Design Completed
February 2025: Facility Construction begins
January 2027: Facility Open
The artist renderings of the building are conceptual with the intent to provide a basic guide and understanding for the new facility. Final renderings and design of the facility will likely be different as the project evolves.