2019: Year In Review
---
Message from the President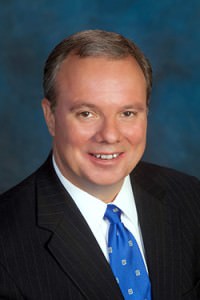 We begin this new year focused on developing the initiatives in our new strategic plan that will greatly enhance our college and our surrounding communities.
2019 will be remembered as a springboard for our current plan I will remember it as one of the most exciting and substantial years in recent memory for East Central College.
The year in review highlights the new strategic plan, new programs and recognizes the work of our faculty and staff. I invite you to take a few moments to further understand the investment the institution is making in our future.
I appreciate your support of East Central College and look forward to sharing with you our progress over the months and years to come.
---
Soar to 2024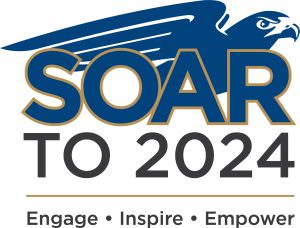 The ECC Board of Trustees approved a new 5-year strategic plan, SOAR to 2024, in August and I am grateful for the countless hours of work that have gone into the development of the plan. I'm excited and incredibly optimistic about what's in store for East Central College over the next five years.
We purposely sought feedback from East Central College students, administration, faculty, staff, Board of Trustee members, community members and business leaders to ensure that all stakeholders had a voice in the process. This plan is a big step forward for the college's future.
SOAR to 2024 features a new mission and vision for the college, as well as a new set of values.
Additionally, five major strategies will help shape the future of the college.
Pathways: Develop clear academic and career pathways with personalized support to increase enrollment and promote student success.
Partnerships: Strengthening partnerships with local high schools, higher education institutions and employers to drive intellectual and economic development in the region.
Employees: Create a culture of collaboration and learning to attract, retain and develop diverse and talented employees at the college.
Financial Strength: Secure financial strength in order to sustain institutional viability.
Rolla: Expand our presence and offerings in Rolla to enhance the college's impact throughout our region.
We'll continue to update the community on its progress throughout the implementation of SOAR to 2024. The full strategic plan is available at 
www.eastcentral.edu/soar
.
---
New Dual Credit Opportunities for Area High School Students 

We are continually looking for ways to provide more educational opportunities to area students, and one way to do so is by providing an earlier college experience.
The ECC Board of Trustees voted unanimously during its December 2 meeting to provide free dual credit classes to high school students who are on the federal Free and Reduced Lunch program. The first chance for eligible students to participate in this program will be the upcoming 2020 spring semester that begins January 21, 2020.
We're removing the barrier for those students who don't have access to traditional financial aid, and we are likely not serving a significant number of students because of the cost of tuition. Students taking dual credit classes are taught in their high school by a teacher from their school who is certified in that discipline by East Central College. The College grants the student college credit hours upon completion of the class.
Data show that students who participate in early college programs are more likely to enroll full-time after high school. Early college can shorten the time to a degree and reduce the overall cost of higher education for students and their families.
Across our region, rates of participation in the Free and Reduced Lunch Program range from 18% to 55% of our area's high school students. A large number or students are missing out on a wonderful opportunity because of a financial barrier.
The new program aligns with ECC's strategic plan, SOAR to 2024, which calls for an increase from 443 to 660 early college (dual credit) students by October 2024.
---
ECC Brings Back Baseball, Adds Women's Soccer

The crack of the bat will once again be heard on the ECC campus! The ECC board of trustees approved the recommendation to restart men's baseball and add women's soccer to ECC's athletic offerings. Women's soccer will start in fall 2020 and men's baseball will be on the field in spring 2022. The baseball program was cut in 2001 due to budget cuts after starting in 1974.
I believe adding these sports will enable us to serve a wider population of students and help meet our strategic goals. The addition of the athletic teams aligns with our strategic plan, SOAR to 2024, by increasing yearly degree completion and the increase in revenue from the additional credit hours.
Men's baseball will have a roster of 35 players while women's soccer will have a roster of 25 student-athletes.
Our student-athletes have a higher grade point average, course completion rates, and graduation and transfer rates than non-athletes. There are three primary reasons for moving forward with these two sports: enrollment, student success and revenue generation.
The ECC Foundation will be spearheading a fundraising campaign to raise funds to upgrade the current baseball field.
---
Higher Learning Commission Visit

A team from the Higher Learning Commission (HLC) completed its on-site work November 18-19. The team was very appreciative of ECC faculty and staff and the engagement demonstrated during their time on campus. The College remains fully accredited and has taken the positive steps to improve in the areas from assessment to planning to governance.
Much has transpired at East Central College over the last few years, and I'm pleased that the HLC team was able to read and hear about a number of significant, substantive changes that have occurred. The energy and engagement was evident throughout the visit, and is reflective of the work happening on campus every day.
---
Free Textbook Project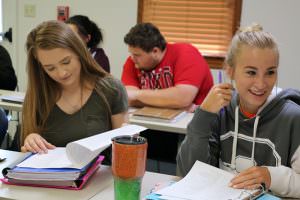 During the summer semester the College started a project to provide lower cost textbooks for our students and in some classes, the textbooks are free.  At a time when community college students spend an average of $1,400 on books and supplies each year this lessens a burden for them. Many students have to use financial aid money or pay out of pocket to cover the costs.
We are using open educational resources (OER) that are either copyright-free or have a license that allows for reuse. Students will get the same quality information at little or no cost.
The idea began with the English Department where students were paying about $140 for a required textbook. Now, we're using a textbook that only costs $34.
Previously, an East Central College student taking general psychology, public speaking, general biology, college algebra and English composition would pay roughly $900 for books. Under the new OER initiative, the same student will only have $100 in book costs, a difference of $800.
I'm expecting to expand this project to other classes as we continue to look for projects to lower the barriers for our students.
---
50th Anniversary
The College wrapped up the 50th anniversary of the approval of voters in April 2, 1968 to establish a community college for east central Missouri. We continued the celebration by participating in several area parades during the summer, and I was honored to see the communities outpouring of appreciation for our efforts!
The culmination of our 50th anniversary was held on the Union campus September 15, 2019 with a host of activities, including a car display, petting zoo, inflatables and food trucks. A class reunion was also held for alums to see old friends.
Our celebration will not be forgotten, a time capsule containing mementos of the past 50 years was sealed on September 15 to be opened in 2068 for the 100th anniversary. My appreciation to our current students, alumni, faculty, staff and community members for the support of "their community college!"
---
Awards and Acknowledgments
I'm proud of the ECC faculty and staff and the hard work they do every day to inspire our students to fully achieve their potential. Other organizations and associations realize their efforts, and I welcome you to see for yourself the great work that they do.
Our students are also recognized for their achievements! I'm very proud of them as they represent their communities very well.