Area Companies Gift Supplies to ECC Welding Program
Donations totaling over $5,000 dollars in materials to the East Central College Welding Program are providing much-needed metals for hands-on learning in the welding lab.
But the donations provide much more than materials — it also builds relationships.       

That's according to Bobby Bland, welding program instructor, who said the donations have sparked communication and collaboration among the students and local industries.
Five industries, Nestlé Purina PetCare Company, Blazer Boats, Baker Products, WEG Transformers USA, and Rivercraft Trailers are companies that Bland has partnered with in the past.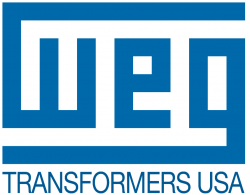 "These donations allow for collaboration with our industry partners to build a strong bond among our students and the community," he said.
The donations include metal supplies, such as stainless steel and aluminum.
"We are always appreciative for the kind generosity of our industry partners," added Dr. Richard Hudanick, dean of career and technical education at ECC. "I look forward to further expanding these relationships and building career pathways for our students."
Listed below are the names of the companies making donations, their location, and the value of the gifts:
Nestle Purina Support Center, St. Louis, $1,000;
Blazer Boats, Ellington, Mo., $1,000;
Baker Products, Ellington, Mo., $5,000;
WEG Transformers USA, Washington, $1,000; and
Rivercraft Trailers, $1,000, Van Buren, Mo.
Bland explained that while students work with the donated materials, they learn about the company that donated the metals.
"This creates a great pathway to the companies," he added. "It also creates a pool of future employees for these industries.
"The students learn the real-world application of the materials and hear about the industries to learn what they actually do."
According to Bland, the generosity of the donors provides great assistance to the program due to the costs of metal.
"If we were to purchase new metal, the program would be much more costly and we want to continue to provide a top-notch program at a low cost," he said. "The cost of materials is why many welding schools charge so much for enrollment."
Bland noted that the donated materials directly impact both current and future students.

"For example, the Baker Products donation will last for four semesters and will be used by welding students over the next few semesters," he explained. "This is a huge benefit for our students and the entire program."

Welding Program
The ECC welding curriculum is built to meet industry needs, and it exceeds it in ways that separate it from welding programs at other colleges, Bland said.
Each year, there are career opportunities lined up for ECC welding students because there is a large demand for qualified welders in the area and across the state.
According to Bland, his program at ECC provides a positive learning environment for students.
"We have fun and energetic lecture and lab environments," he commented. "Our students work in teams and groups, and individually, which helps prepare them for what they will encounter in the workforce."
In addition, Bland said, the ECC welding program offers training in Lean manufacturing and teaches students how to communicate with engineers and designers. Lean manufacturing is a process that reduces waste and maximizes productivity.
The Welding program also offers flexibility so students can learn the different welding processes such as MIG, TIG, and stick welding, Bland further added.
For more information about the ECC welding program, visit www.eastcentral.edu/career-technical-education/welding/.