"Community Colleges May Be Our Best Idea"
By Jon Bauer, Ph.D., President, East Central College
Our national parks have been called America's best idea. Others would argue that idea best belongs to the Declaration of Independence. Nope, has to be jazz. Wrong again…. definitely baseball.
Might I add another to the list? Community colleges may be our best idea.
Who has done more than the American community college to level the playing field and change lives? What has impacted our communities and country more than broad access to the best system of higher education in the world?
Our roots stretch back over 100 years, but it was in the last half of the 20th Century that community colleges truly exploded on the scene.
We can thank a Missourian. President Harry Truman did not invent the community college. But in 1947 he called for a system of community colleges that would serve students across the country. States like Missouri took up the challenge and the movement exploded. We opened a new community college at a pace of once a week—including East Central Junior College in 1968.
Today, we serve students ranging from the traditional high school graduate to the adult learning to reenter the workforce. Our doors are open for everyone.
Certainly, we continue to serve the recent high school graduate, many of whom are planning to start with a community college and transfer to a baccalaureate institution.
But we also remain the college of choice for adult learners. At East Central College, 43 percent of our students are 20 or older, including students in their 30s, 40s, 50s, 60s, and beyond. Often, we are the only choice, a role we embrace.
Today we are serving more students who are younger than the college student of the past. One out of five students at ECC is under 18. Who needs to wait for high school graduation? Not only do we serve students in traditional dual credit classes offered in high school, but today we have students from four high schools on our campus in the Early College Academy.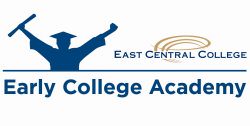 These students are full-time Falcons, and still involved with high school activities. This spring we will see the first of the ECA students graduate from ECC. By the fate of the calendar, they will actually cross our stage as graduates before earning their high school diploma a few weeks later.
For some students, college is even more unique. Students in our Campus Connections program are enrolled both at East Central and Missouri S&T in Rolla. Many are using their A+ benefit for most of their courses while taking others from S&T in preparation for eventual transfer as a full-time Miner. As freshmen and sophomores, these students benefit from both institutions at the same time.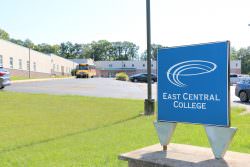 Our students cover the socioeconomic spectrum. Many are the first in their family to go to college, others are the latest in their family to attend East Central. Most of our students are working, many are parents, all have a dream.
Community colleges serve more and more students in Missouri. For the first time ever, more first-time, full-time undergraduates are enrolled at community colleges than four-year institutions in the state. That's smart. Our students learn from highly experienced faculty who are devoted to teaching. Students save money—those with the most need have no cost—and move on well prepared for what comes next.
And there's more. Many in our community are enrolled at East Central in non-credit programs. Across the United States there are over 1 million unique postsecondary credentials. Obviously, this includes traditional college degrees. But these credentials also include certificates, badges, licenses, and more. Community colleges work closely with employers to train, retrain, upskill, retool, and otherwise enhance the workforce in our region. Last year, approximately 800 individuals participated in customized training, incumbent worker, or apprenticeship programs at East Central. This is yet another dimension of the community college mission.
That's a lot. But I've only touched on a portion of our story. Community college means athletics, the arts, student clubs, films and lectures, and more. Our campus is used primarily for teaching and learning, but also for voting, vaccinations, music contests, community meetings, concerts, theatre, even a farmers market.
April is Community College Month. I will spend each day—30 in all—touting on social media the reasons I love community colleges.  My challenge is not finding 30 reasons to love community colleges. The challenge is deciding what I'll need to leave out until next year.  As I reflect daily on another reason I love East Central specifically, and community colleges in general, I'm increasingly convinced we are more vital today than we were even two years ago. Our students and communities need us.
Community colleges are indeed our best idea.