Dr. Eric Park Appointed to State School Retirement Board
East Central College Board of Trustees Treasurer Dr. Eric Park was appointed by Gov. Mike Parson to serve on the Public School Retirement System of Missouri Board of Trustees.
Dr. Park, Washington, is co-founder of the LPL Financial office in Washington and he also co-founded The Steamboat Financial Group.
Park attended East Central College (ECJC at the time) after he received his honorable discharge from the U.S. Army. He earned an associate degree in May 1982. He then continued his education, earning an undergraduate degree in business, two master's degrees, one in finance and one in personal financial planning, and his PhD in Economics from the University of Missouri-Columbia in 2014.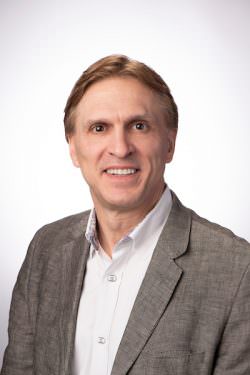 In addition to being a student at ECC, Park once served as an instructor. He also is a founding board member of the ECC endowment program. Currently, Park serves on the ECC Board of Trustees and Foundation Board.
A successful investment advisor for more than 35 years, Park is co-founder of LPL Financial, Eric Park & George Meyer, investment firm in Washington. He has received several national industry awards for his dedication to quality investment management. He was named the Registered Rep's Outstanding Broker of the Year in 2005 and was admitted to Research magazine's Advisor Hall of Fame in 2007.
Dr. Park was a member of the Missouri Credit Union Commission from 2005-2011. He is licensed in Life Insurance, Variable Life and Variable Annuity, and has Financial Industry Regulatory Authority Series 6, 7 and 8. He is also a Certified Financial Planner, a Certified Fund Specialist and an Accredited Investment Fiduciary.
Outside of work, Park is past president of the Franklin County Humane Society and the Washington Rotary Club. He also is past district governor of Rotary International and helped with international poverty relief efforts in developing nations.
Additionally, he has served on the Missouri State Commission charged with regulatory oversight of credit unions and is a member of the St. Francis Borgia parish finance committee.