ECC Boot Camp Teaches Skills to Begin a Career in Manufacturing
For Rebecca Bruton, a recent manufacturing boot camp at East Central College opened her eyes to potential employers, and even landed her a job with one.
Bruton, of Washington, was one of six participants in ECC's Center for Workforce Development's Pre-apprenticeship Manufacturing Boot Camp program held this summer.
"My incentive to enroll in the boot camp was to learn new skills and qualities to help me become more valuable to potential employers," she said.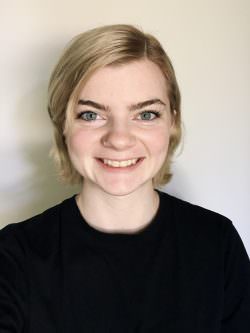 Bruton, 20, is a 2019 St. Francis Borgia Regional High School graduate. She noted that touring the local industries participating in the boot camp was a great benefit.
"I enjoyed touring the employer partners' plants because seeing their employees working helped me visualize myself working there too," she added.
The manufacturing boot camp enrollees visited several local industries to gain a better understanding of the manufacturing industry and discuss job opportunities at the companies.
In fact, following the boot camp, Bruton applied and was hired by Clemco Industries Corp. as a shipping apprentice where she is training to be a puller/packer.
"The soft skills I learned gave me an advantage over other applicants because they are valuable to all employers," she commented. "My career goal is to work for a strong, well-established company, like Clemco, in a position that I enjoy and allows me to continue to grow and strengthen my skills."
According to Bruton, the CWD boot camp could benefit anyone looking for a career in manufacturing, and the opportunity came at no cost.
"Everyone I met was welcoming and encouraging and genuinely wanted to see me and the other participants succeed. I liked that the camp guaranteed interviews with the employer partners," Bruton added. "The boot camp was also free, which was a bonus for me."
For more information, contact the Center for Workforce Development at training@eastcentral.edu or 636-649-5800. The manufacturing pre-apprenticeship program website is https://www.eastcentral.edu/cwd/pre-apprenticeship-program/.