ECC Nursing Program Ranked No. 4 in State
East Central College once again has been named the fourth best nursing school in Missouri.
That's according to RegisteredNursing.org, a nursing advocacy organization, which ranks nursing programs statewide and nationally.  ECC was compared to more than 50 nursing programs in Missouri.
The methodology used for the rankings was based on the NCLEX-RN exam, which is used by all state boards of nursing across the country to help assess a student's competency and is required for licensure.
ECC also ranked No. 4 in the state last year.
"ECC Nursing is thrilled to be recognized for the second year in a row for nursing excellence and exceptional NCLEX-RN pass rates across the state of Missouri," said Dean of Nursing and Allied Health Nancy Mitchell.
She noted that the RegisteredNursing.org compared ECC to programs at two- and four-year colleges and universities.
"This distinction highlights the success of our students and faculty," Mitchell added. "From year to year, NCLEX-RN pass rates are consistently above state and national averages."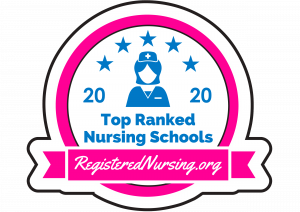 According to the RN nursing advocacy organization, ECC uses innovative teaching and educational opportunities with its nursing students to ensure that students graduate to fill gaps in the state's need for qualified nurses.
ECC students also utilize cutting-edge clinical labs and high-fidelity patient simulators to gain the confidence and skills needed to succeed in the world of nursing.
"Program and student success stems from the work of our faculty and the rigorous academic curriculum they have developed to educate future nurses," Mitchell said. "Their dedication and commitment to excellence in nursing education shines through our students' pass rates and their achievements in the field of nursing.
"We are extremely proud of our program standing, faculty and graduates," she added.
Four of the top five nursing programs in RegisteredNursing.org rankings are community colleges, and six of the top 10 programs are at community colleges.
Nursing Programs
ECC offers two programs leading to an associate of applied science degree in nursing. This program prepares students to become registered nurses.
The main campus in Union, as well as the Rolla site, offers a complete pre-licensure program (generic) for those interested in becoming a registered nurse.
An LPN to RN Bridge program also is available at the Rolla location for LPNs interested in becoming registered nurses.
To learn more about the ECC Nursing and Allied Health program, visit www.eastcentral.edu, or contact Mitchell at Nancy.Mitchell@eastcentral.edu.