Former Students to be Speakers at Commencement
Former Students to be Speakers at Commencement
Rich Schwentker, a retired Washington High School science teacher and a 1971 ECC graduate will address the graduates for ceremonies on Saturday, May 15, at 4 p.m.; and Sunday, May 16, at 1 p.m. and 4 p.m.
In addition, Emily Rau, communications executive with Ameren Missouri and Emmy-award winning journalist, will speak at ceremonies on Saturday, May 15, at 10 a.m. and 1 p.m. Rau was scheduled to be the speaker during the 2020 commencement ceremony that was canceled due to the COVID-19 epidemic.
She attended WHS and was enrolled in dual credit courses at ECC. Coincidently, Schwentker taught Rau at WHS.
There will be five commencement ceremonies this year to give an opportunity for members of the graduating Classes of 2020 and 2021 to walk across the stage. The multiple ceremonies also provide room to follow social distancing protocols so family and friends of the graduates can attend the ceremonies.
"Commencement marks the culmination of years of hard work for our graduates at East Central College," said ECC President Dr. Jon Bauer.
"We are very appreciative that Rich Schwentker and Emily Rau have agreed to help us celebrate this occasion. These students overcame adversity in the past three semesters to make it to this point, and it is important that we recognize what they have accomplished during unprecedented times."
Rich Schwentker
Schwentker graduated from New Haven High School in 1969 and then received an Associate of Arts from ECC in 1971. He was part of the first commencement held on the ECC campus in 1971.
He later obtained a Bachelor of Science Degree in Physics from the University of Missouri-Rolla (Missouri S&T) in 1973.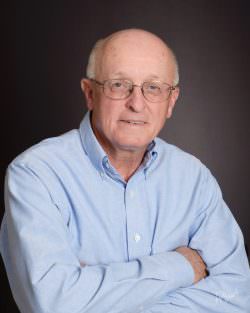 Schwentker went on to obtain teaching certificates from the University of Missouri- Columbia (math) and the University of Missouri-Kansas City (physical science). In 1994, he obtained a master's degree in education from Maryville University in St. Louis.
"When classes began at ECC, it took some adjustment on my part, but the dedicated and knowledgeable instructors that I had elevated my abilities, skills and knowledge to successfully continue my education," he said.
"The presence of a college locally expanded postsecondary educational opportunities to many high school students and adults who would not be able to attend a four-year institution at another location."
Schwentker taught high school students for more than 35 years, including 22 years at WHS from 1990 to 2012.
He and his wife, Judy (ECC Class of 1972), have two children, Eric and Sarah.
Schwentker helped start, and has been heavily involved with, the Eastern Missouri Dark Sky Observers, which has regularly held astronomy events on the Union campus and was responsible for construction of the observatory.
Emily Rau
Rau is a is well known in the region for her on-camera journalism and connecting with audiences as a news anchor with KMOV, the St. Louis CBS affiliate.
Before making a name for herself through award-winning onscreen journalism, Rau was a WHS student enrolled in dual credit courses at ECC.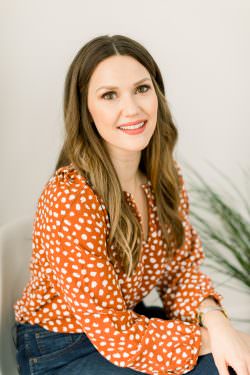 "ECC is such an incredible resource and it has had such an impact on the communities in Franklin County," she said. "No matter what path someone is on, ECC has resources to help them get there."
Rau went to the University of Missouri-Columbia after graduating from WHS in 2006. She graduated from the Missouri School of Journalism in 2010. She is a fourth-generation Mizzou Tiger.
According to Rau, the ECC dual credit program helped her achieve her goals at a faster pace than many of her classmates.
"(Dual credit courses) really accelerated my undergraduate studies and pushed me toward my journalism career," she said, adding that earning credits in high school meant she could take fewer general education courses in college, and she could start the Mizzou journalism program earlier.
In 2015, Rau was named a co-anchor on KMOV's News 4 This Morning. She left KMOV in the spring of 2017 to freelance for ABC News in New York City and Washington, D.C.
At this time, Rau began a consulting firm offering public relations and media training services. She also returned to Mizzou for two summers as a visiting professor in the Missouri School of Journalism.
Rau is a two-time Emmy winner, and received the Best Anchor award from the Missouri Broadcasters Association. She was one of Gazelle Magazine's "Top 50 Women in St. Louis."
Rau is the daughter of Dr. Michael and Andrea Rau, Washington. In 2019, she married Mike Colombo, a consumer reporter and anchor with Fox 2 and KPLR 11. They live in St. Louis and visit Franklin County often.