Means Library Dedication Saturday
A ceremony will be held Saturday, Nov. 6, at 1 p.m. to dedicate the Donald R. and Barbara D. Means Library at East Central College.
The ceremony is by invitation only and it will be livestreamed on the ECC Facebook page at https://www.facebook.com/EastCentral/live.
In February, the ECC Board of Trustees voted unanimously to name the facility the Donald R. and Barbara D. Means Library.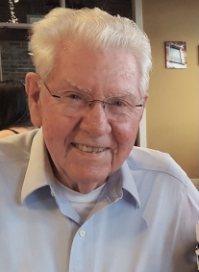 Donald Means was a charter trustee, and his service goes back even further when he and several others worked diligently to bring the college into existence in the 1960s.
Means served 24 years as an ECC Trustee from 1968 to 1992. He was board secretary from 1968 until 1984, and then served four years as president of the board. Means died in August 2020.
The library is in Buescher Hall, a building that Means would have overseen the construction of during his tenure as a trustee.