Robert Whitworth — Prioritizing Education Through AEL Program
With a full-time job, 17 grandkids, a wife working a full-time job and striving to build a new home, Robert Whitworth has his hands full.
And yet, here he is, challenging himself to earn his High School Equivalency (HSE) credential.
That's why he enrolled in East Central College's Adult Education and Literacy (AEL) HSE preparation class.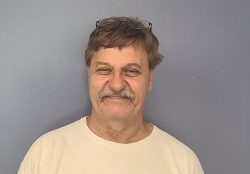 "I didn't have a chance much when I was in high school," Whitworth said. "The teachers here are a lot different. These teachers care."
Whitworth, of Franklin County, makes time for class and learning while juggling his other commitments.
"This is kind of important to me," he added.  "It's a good program and they're there to help you out a lot."
Whitworth has a goal to take his High School Equivalency Test (HiSET) and earn his HSE by the time he retires within the next year.  He credits his teacher and tutors for keeping him motivated.
"I'm learning a lot. I'll get my High School Equivalency, and I'll have it when I retire," he said. "I don't know what I'll do with it, but I'll have it."
When in class, Whitworth tries to work through new objectives on his own, but his instructor is there to help when necessary.
"You don't learn if you don't try," he said.  "When I need help, my teacher is there to help me."
"Robert is a perfect example of determination. With so many at home responsibilities, a full-time job, and a loving family, it is quite the choice to be made," commented Lynette Williams, AEL instructor. "His efforts have not been in vain and his scores continue to excel. I congratulate him."
"She's been really great; a good teacher," Whitworth added. "She makes me learn."
Whitworth has a message for anyone who is considering a HSE preparation class through AEL.
"Every time is the right time to do it," he said. "If you don't have the time, you need to make the time.  It's a good program and it'll help you out a lot."
To learn more about ECC's AEL program, visit www.eastcentral.edu/ael/