Trustees, President Remember Donald Means
Donald Means, one of the original East Central College Trustees passed away Friday, Aug. 28, at the age of 89.
Means served on the ECC Board of Trustees for 24 years, from 1968 to 1992.
"Our sympathy is with his family and many friends," said ECC President Dr. Jon Bauer. "I am grateful for the leadership, vision, and service he provided to the college, and glad he was able to see the impact of his devotion over these past five decades."
According to Dr. Bauer, Means was devoted to the growth and success of the college.
"He paid particular interest to the college's finances and was instrumental in the establishment and maintenance of a college reserve," he said. "Mr. Means had a long career in financial services, and brought his business acumen to the board. Beyond his interest in East Central, he was very active in the Washington community over many decades."
In a note to campus Monday and during the monthly Board of Trustees meeting, Dr. Bauer addressed Means' dedication to ECC.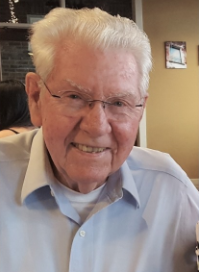 He noted that Means was involved with the selection of the first president, Dr. Donald Shook, the hiring of the initial faculty and staff, securing temporary facilities for the college, acquiring the site of the main campus at Highway 50 and Prairie Dell Road, and the first four phases of construction (now George Buescher Hall, the Donald Shook Student Center, and two phases of what is now Robert E. Hansen Hall).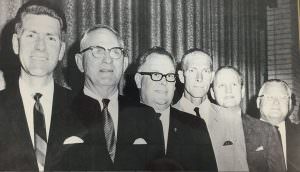 After retiring from the board, Means was a member of the college redistricting committee, supported various ballot initiatives, and expressed on many occasions his pride in the institution with which he was involved from day one.
"One of the last conversations I had with Mr. Means was about the 50th anniversary of the college. He was planning to attend the celebration last fall, but unexpected oral surgery prevented that from happening," Dr. Bauer said.
"This weekend I spoke with Dr. Shook and Bob Hansen — the last surviving member of the charter board —and both recalled Don's devotion and service as a college trustee. The term trustee fits perfectly, as Don viewed his role as holding in trust the community's college. He took that responsibility seriously and carried it out with integrity and commitment."
Services from Means are private. His family is being served by Oltmann Funeral Home: www.oltmannfuneralhome.com/obituaries/Donald-R-Means?obId=18153380#/obituaryInfo.
Anyone who would like to make a donation in his memory, can do so here: https://www.eastcentral.edu/give