Coronavirus (COVID-19) Information
---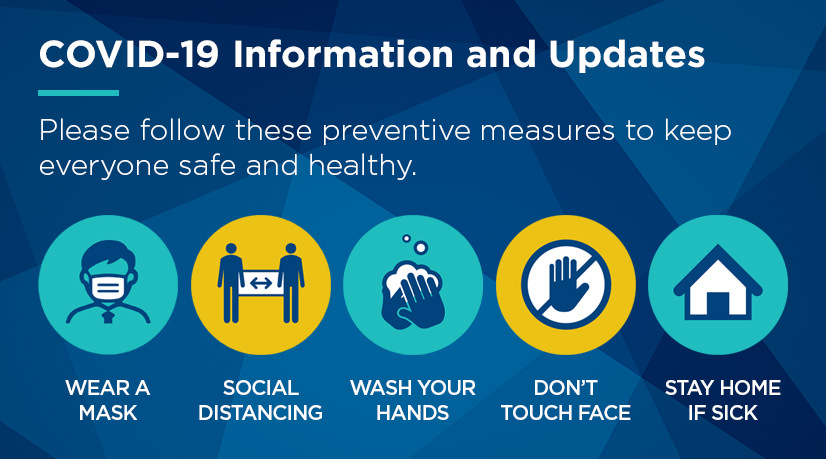 The Spring 2021 semester will look much like the Fall 2020 semester in regard to the preventive measures we will take to ensure the health and safety of students, faculty and staff.
Campus operational plan highlights for the spring semester:
Face masks are mandatory for everyone inside an ECC facility
Practice social distancing when possible
Wash your hands frequently
Avoid touching your face, especially your eyes, nose and mouth
Please stay home if you are feeling ill
Events will be presented virtually. View our calendar for a list of upcoming events.
Kiosks are located around campus with face masks, hand sanitizers, touchless thermometers and gloves. A reusable ECC face mask will be provided to every new student and employee. We encourage students and employees to use their own face masks due to the limited supply of disposable masks.
For the Spring 2021 semester we will continue to make adjustments to campus spaces by separating furniture and seating to allow for social distancing, and we have placed desks for students to participate in virtual classes while on campus.
The College hopes to have as normal of a spring semester as possible, however, ECC may have to modify courses to a remote or virtual delivery based on the number of COVID-19 cases in our community, and based on our assessment and discussions with public health officials. Any changes we make will be presented to students and the public in a timely manner.
COVID-19 Prevention Measures on Campus