Omir Santos, Former MLB Player, Reflects on ECC Days
In 2001, Omir Santos was the catcher for the last East Central College baseball team to take the field in more than 20 years.
After the 2001 season the ECC baseball field was empty for years to come, but Santos was just beginning his career in professional baseball.
"I was sad when I heard there was no longer baseball at ECC," said the 40-year-old backstop. "But it is great to hear that baseball is back now."
In just a few days, a new ECC baseball squad will take the field. The team plays its first game in Harrison, Ark., against North Arkansas College.  A home opener at Taco Bell Field had been slated for Feb. 22 at noon, but weather  and field conditions could change the date of the first game in Union.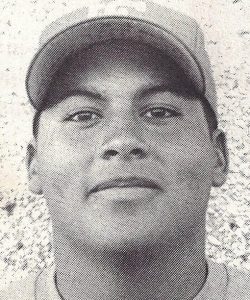 Santos, 40, was recruited in 1999 from his hometown of Bayamon, Puerto Rico, to play baseball at ECC, where he played two seasons.
Santos was drafted by the New York Yankees in 2001 in the 21st round of the MLB draft. He made his way through the minor leagues with the Yankees affiliate club, and then played in the Majors for four different teams.
Santos is one of just two ECC players to play in the Majors. The other player, Tom Henke, was a dominant relief pitcher in the 1980s and 1990s.
Santos moved onto coaching and managing teams after his playing days and in January he was named the manager of the Lynchburg Hillcats, Virginia League Baseball team, an affiliate of the Cleveland Guardians.
Santos said he is looking into coming to the college to watch a game and show his son around ECC.
All-American Player
Santos attended ECC from 1999-2001, and during his freshman season, he was a key piece of the ECC team winning the Missouri Community College Athletic Conference (MCCAC) title.
It was the first and only time in school history that the team won the conference title.
In 2000, Santos was named National Junior College Athletic Association (NJCAA) 1st Team All-Conference and 1st Team All-Region.
He also garnered NJCAA Honorable Mention All-American honors after his sophomore season. He led the ECC team in batting average and runs batted in during his second collegiate season.
Santos was named a NJCAA Division 1, third-team All-American after his sophomore season in 2001.
At ECC
Santos said his time at ECC prepared him for the big leagues, and life in general.
"It was a cool experience," he commented. "If I ever had to do it again, I would pick ECC — they gave me the opportunity to play baseball and go to school."
"It was the first time that I left the house," Santos remembered. "My parents were not there and being on my own It made me grow fast — I was cooking, doing laundry, things I was not prepared for."
He added that ECC gave him his first experience being independent, but also a strong foundation for baseball at the highest level.
"When I first arrived at ECC, I did not know what to do," Santos said, "but everyone made me feel comfortable."
He was one of nine ballplayers from Puerto Rico, and there were many more international students attending the college.
"I had the opportunity to meet people from different places and cultures who were all going to school — and I got together with other students who also were far from home, so I was not alone."
Santos still talks with teammates via social media.
"We keep in touch through Facebook and Instagram messages," he said. "We don't talk every day but I still talk with some of the guys."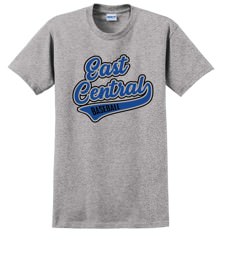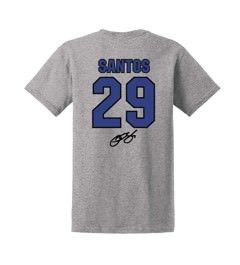 Baseball Career  
Santos played at the Major League level with the Baltimore Orioles, New York Mets, Detroit Tigers and Cleveland Indians (now called the Guardians). He made his Major League debut Sept. 5, 2008, with the Baltimore Orioles.
He had a long professional career, 122 major league appearances where he totaled 80 hits, 41 RBI and 7 home runs. Santos was named to the Topps MLB All-Star Rookie Team in 2009 with the Mets.
Prior to taking the head spot with the Hillcats, Santos worked as the Akron Rubber Ducks bench coach, which also is a Cleveland Guardians affiliate. He resides with his wife Gelitza and two children in Kissimmee, Fla.,
Santos owns and runs the Triple Crown Sports Academy, a baseball training facility and travel baseball organization.