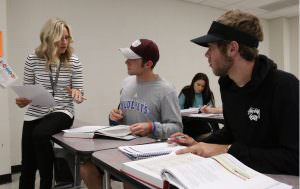 Accounting is the language of business.  The East Central College Accounting Program is designed to provide the foundation required for modern accounting and business professionals to excel in today's business environment. Our program provides many courses and several degree options for students who want to enter the field of accounting.
Accounting classes are characterized by small size, use of current technology, instructors who are willing to provide assistance, and a modern business lab environment in the accounting area for additional assistance.
Students also have the opportunity to network with local and regional business leaders through classroom visits, business department sponsored conferences, and internships. ECC has also worked closely with regional universities and colleges to design a curriculum for students planning to transfer to a four-year institution.