Enroll Now
We're excited to have you become a Dual Credit or Dual Enrollment student!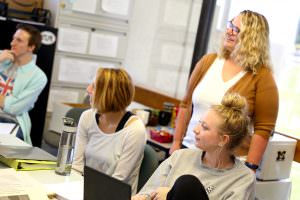 Follow the simple steps and you'll be on your way!
Discuss your interest with your high school counselor
Complete the East Central College Application for Admissions
Complete Dual Credit/Dual Enrollment Application

Choose your Dual Credit/Dual Enrollment classes
Receive permission signatures from parent/guardian and school official

Placement testing needed if GPA is less than 3.0
Submit Dual Credit/Dual Enrollment Application and a copy of your high school transcripts to the ECC Dual Credit office
Pay for your courses
Buy needed course material
Attend course
Good Luck!!
If you have any questions or problems, don't worry! Contact us at DualCredit@EastCentral.edu