Setting Up Multi-factor Authentication
---
Log in to portal.office.com and click the Account manager icon in the upper right corner of the screen.

Click View account.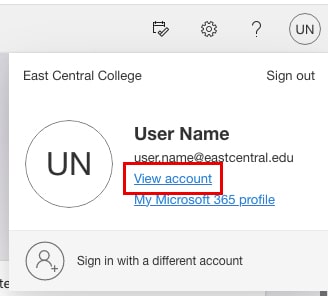 In the Security info tile, click the Update info link.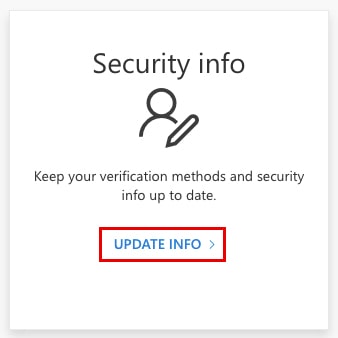 Click the Add sign-in method option.

Click the drop-down and choose a method to add. Follow the prompts to enable the chosen method.


If you have set up the self-service password reset questions you will not need to add any more unless you would like to.


Disclaimer: These methods may change at any time. See Microsoft's instructions for multi-factor authentication for details.