Services
---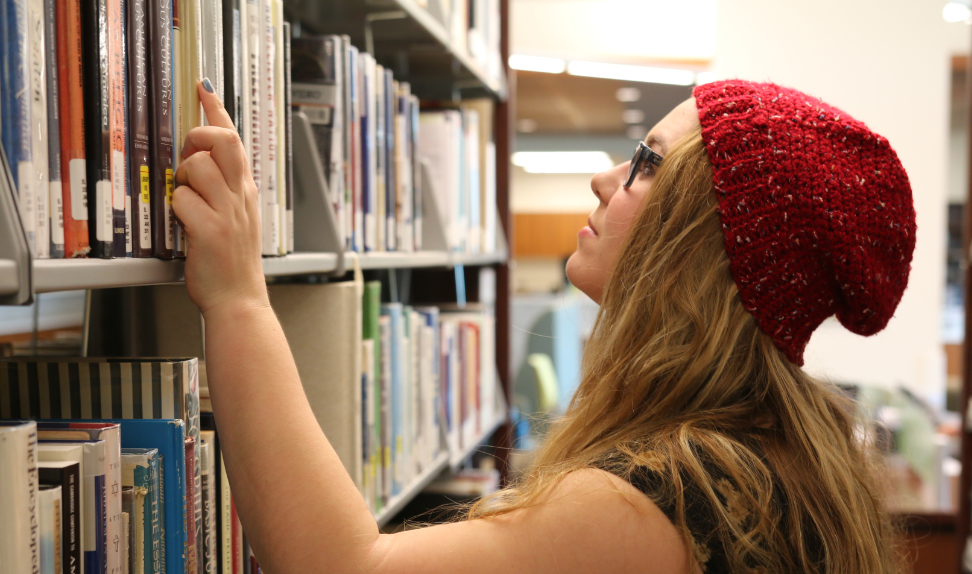 The mission of East Central College Library is to provide educational, recreational, and informational resources to its community. The library is open to all for browsing. Please respect yourself, respect others and respect the space when using the library.
Borrowing Privileges
There are 25,000 books, 60 journal subscriptions, and over 1,500 audio/visual materials (including DVDs, CDs, and audiobooks) in the library, all searchable through Archway, our online catalog.
Students need a current student ID to check out materials from the library. A maximum of 10 items (4 audio/visual) is allowed. Most items may be renewed one time in person, by phone, or online. All items must be returned by the due date. Failure to return items may result in restrictions placed on the student's account.
Community members (residents of the College district) may check out materials after completing a community member application and showing their Missouri state ID. A maximum of 6 items (4 audio/visual) is allowed. Most items may be renewed one time in person or by phone.
Check out periods vary.
Books and AudioBooks – 4 weeks
Magazines, CDs, DVDs – 10 days
Course Reserves – vary (2 hours, 2 days, 1 week)
Reference – Library use only
Online Books/Full-text Articles
Many online resources, including full-text articles and e-books, are available through our catalog and articles and online resources page.
Instructor's Reserve Collection
Instructor's Reserve Collection may include old exams, books, study materials, DVDs, or other supplemental items. Most items are at the Library Services Desk, others are free online through the catalog, while others have restricted online access. Check-out periods vary from 2 hours to 1 week.
Research Assistance
The library staff can help with research assistance. You can "chat" online, e-mail, phone, text, or come in person.
Library Research Instruction
Library research instruction is available as one on one or classroom sessions. You can drop in or schedule an appointment for individual assistance. Classroom sessions are available; please contact ECC Librarian.
MOBIUS & ArticleReach
Books or journal articles not available at ECC can be requested from other libraries. For books use MOBIUS to submit a request. The book will be delivered to ECC Union in 3–4 days, please allow 2 extra days for Rolla deliveries. For articles, first, try our articles and online databases. You can also request an article through the ArticleReach system. You will be contacted by e-mail when your request is available to pick up. This service is only available to current ECC students, staff, or faculty.
Academic Use Computers
The library has 24 computers reserved for academic use. All computers include internet access and Microsoft Office Suite. The Library has wifi available, use your MyECC login to sign in.  There are many electrical outlets throughout the library for charging use.
Study Areas
The library offers two zones of study seating for a variety of needs. The Quiet Zone includes large tables, the computer lab (Q Lab), book stacks, and comfortable seating by large windows. The Silent Zone offers booth-style seating, study carrels, individual table, and comfortable seating in our Parkview Room.  A Group Study Room is available for a two-hour checkout.  It includes a computer, projector, whiteboard, and seating for up to 8.  Dry erase markers are also available for check out.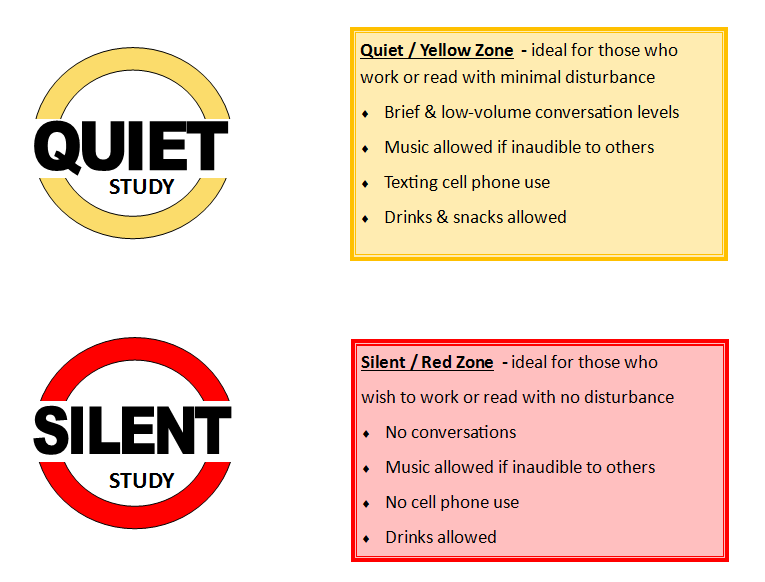 Special Collections
The library houses three special collections, The Lincoln Collection in the Parkview Room, the RAK, Richard A. Knudsen Collection within the General Collection, and the Children's Literature Collection near the Q Lab.
Friends of the Library
Friends of the Library was established to encourage literary interests and provide support to the Library. The Friends of the Library Book Sales were held from 1986 until 2010 and resumed in 2013.  Book Sales are held biannually usually in February and September.
Photocopiers/ Scanners
Two black and white self-service photocopiers can be found in BH 192, near the Learning Center Service Desk.  Copies cost 10 cents a page, cash only.  Copiers also serve as scanners to any e-mail address.  Scanning is free of charge.
Archives
The College's historic documents and institutional publications are housed in Buescher Hall.  Please contact Lisa Farrell, for questions regarding the archives.